We started our media marketing studio in 2010 and have produced various video marketing productions for small to large companies over the years. We provide our services to companies in Durban, including Durban North, Glenwood, Umhlanga, Hillcrest, Essenwood,  Springfield, Pinetown, Westville and Pietermaritzburg.
Every year, we try to attend as many conferences as we can to further our knowledge. In 2018, we attended The Animation SA Workshop. We visited Cape Town Film Festival in 2019 and learned all about how to use the right production programs which really pushed our media marketing production to a new standard.
Some of the biggest projects we have proudly worked on was with the Event Graphics and Promotional Marketing Videos for SATMA Awards and an Infographic Educational Video for Isimangaliso Wetland Park.
Pyromania Definition: An individual that has a passion to set things on fire. So why Pyro Media? Just like pyro-maniacs, we are a team of highly motivated individuals that love to spread new ideas like wildfire!

Our media production team
These members help to make the  magic happen.
Directing the team and assisting in creating content that is creative, speaks to the target audience. Using computer animation and video production in a way that tells a compelling story. Logos, illustrations, 3D images and 2D computer animation all come alive and interact.
Organizing footage and arranging individual shots. Production with attention to lighting & camera's technical capabilities and it also includes choices about which shots to use and the order in which to place them for the appearance of the final video.
VIDEO EDITING & SOUND DESIGN
Editing video footage segments, motion graphics, special effects and sourcing sound effects and recordings in the post-production process using audio production techniques and tools.
SOCIAL MEDIA & ONLINE MARKETING
Creating and sharing content across online platforms in order to achieve clients marketing and branding goals. Responsibilities include activities like posting text, images, videos, and creating and updating websites. This creates devoted brand advocates and even generates leads and sales.
ACCOUNTS & PUBLIC RELATIONS
Performing financial functions related to the collection, accuracy, recording, analysis and presentation of the business, organization and the company's financial operations. This includes financial data collection, entry and generating reports. Also managing the release and spread of information between an individual or an organization and the public.
Helping to grow the company's profits by attracting new customers and increasing sales. This includes expansion in markets, new user acquisition, and brand awareness. Our main function is to utilize partners in selling to the right customers.
Our Online Media Services
Our three core beliefs that give us the edge
At Pyro Media Marketing we take great pride in the design work we are involved with, ensuring the core concept and values are carried right through to the final product. We strive to deliver an effective, focused, and on-target product that fits client needs and goals.
Comparing a high level of performance with the least amount of inputs (money, time, labour) to prevent waste of resources and to accomplish the desired result.
Creating equal amounts of importance, time, and money so that a project is successful.
Intense enthusiasm in doing work that makes us happy and fulfilled, that makes us push through challenges, experience victories and drives us to create something amazing.
We have worked with various people, startups, brands and companies, throughout South Africa in major cities like Durban, Johannesburg and Cape Town and across the globe from Europe, The United Kingdom, America and Australia.
"Professional service Excellent work quality All in all a brilliant experience doing business with Zane and the team. I would recommend Pyro Media above all others."
"Very professional, quality service. Zane is a pleasure to work with. He is very patient and gave me exactly what I needed."
"Pyro Media go above and beyond what is expected and I would highly recommend this company to any business that requires anything from creative graphic design to eye catching animated videos."
"We worked with Zane on a very long project. He was very accommodating and solution driven. Zane went the extra mile where needed and created some amazing animations. I would definitely refer his animation services."
"Zane is truly a Pyro Guru! Working with his team has been an absolute pleasure. Our videos represent exactly who we are as a school and this is only because Zane is so professional in capturing and understanding our company and our targeted market."
"Pyro Media went above and beyond to understand our needs for the video. The final video was creative, with great attention to detail, in a way that represents my company's brand really well. They were also was very responsive! I will hire Zane again!"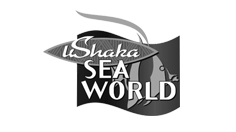 See what marketing media we have produced for these awesome clients